Regular price
Sale price
$129.00
Unit price
per
Sale
Sold out
Included in the 28 Day Fat Loss Program:

28 Day WAYT Program with:
Food swap list
Sample menu
Grocery list.
Supplement guide.
Measurement guides.
Premier Coaching Program (weekly check-ins with coach).
More Details:
2lbs Whey Protein - Our undenatured, low temperature processed protein is designed to help you get enough protein. Most people do not, and if you do not get enough protein, your body will use what you do feed it for survival instead of fat loss. 
The Sh*t - This fat burner and brain function enhancement product helps you burn fat all day long if you are following the nutritional program. It also helps you stay sharp, learn, and focus so you can succeed in your day. 
BCAA - This product is designed to enhance your water with amazing flavor, but it also helps in recovery from workouts and for your body to repair and rebuild. This is key. We need to recover from exercise and get our water in at the same time. 
28 Day Fat Loss Program - includes everything below and is specifically tailored to teach you healthy habits that will help you truly improve your health while burning fat and preserving muscle so you look better, not just lose weight. This is fat loss not weight loss. There is a huge difference. Our program reflects that. 
Fat Loss Food swap list - so you can eat the foods you like. There are so many options and we want you to ENJOY eating.
Fat Loss Sample menu - if you dont want to think at all, you can follow this to a T. If you really just want it for inspirataion and for direction, we wanted you to have a full months menu. 
Fat Loss Grocery list - We included your grocery list options, swap items, and approved items to take all the guess work out of going to the store. 
WAYT Supplement guide - A free guide to all of our products, why they are important, and what may work best for your specific scenario. 
WAYT Measurement guides - Never sign up for a program that doesnt want to track your progress. You have to be able to measure your results and success for you and to hold us accountable. We only win when both sides get results. Tracking is KEY. Most companies skip that. 
WAYT Premier Coaching Program (weekly check-ins with coach) - Your coach will be there for you. We will check in every week and you can use us as much or as little as you want. Our goal is to help you improve and answer questions so that you learn the skills to turn this into a lifestyle, not just some quick fix program. 
Share
View full details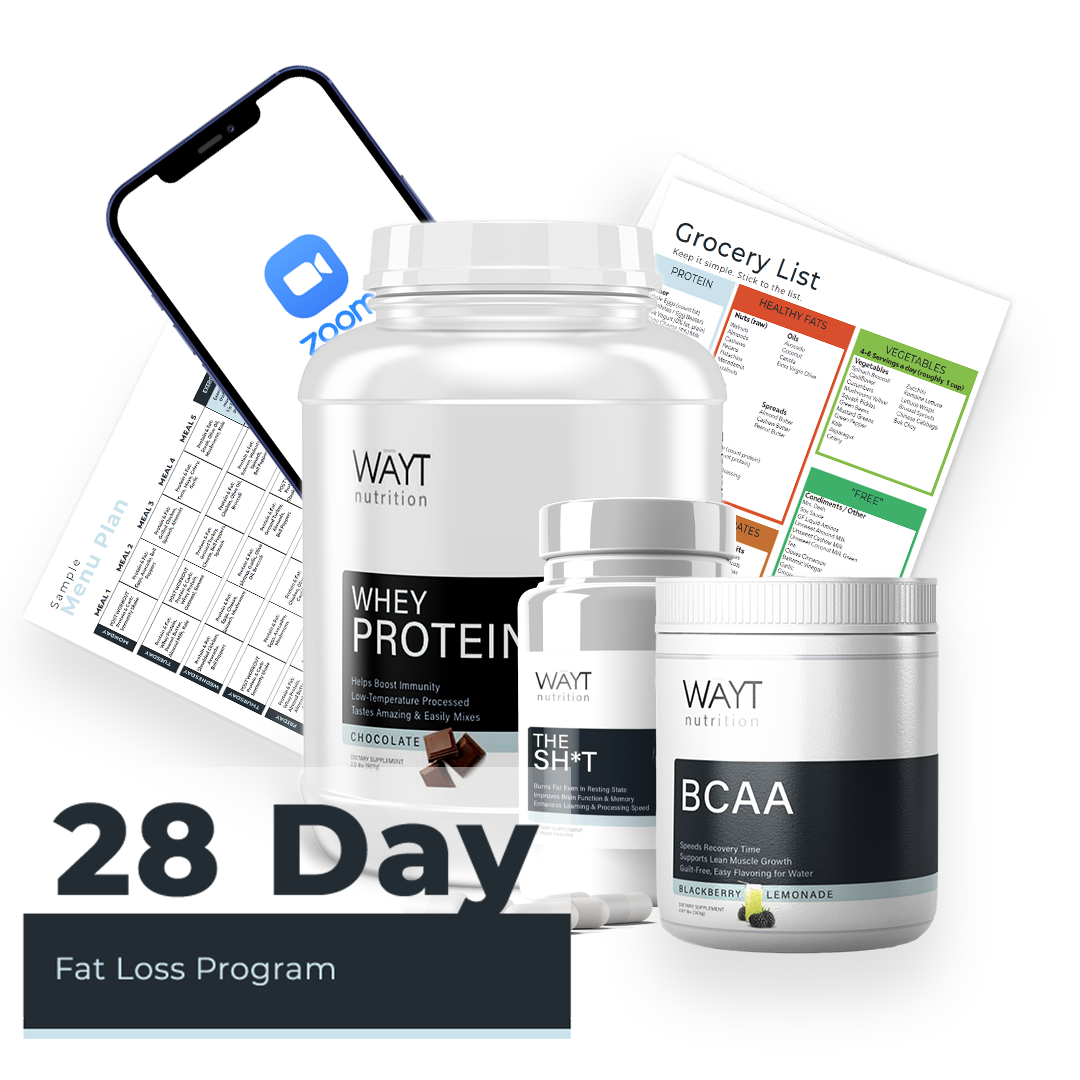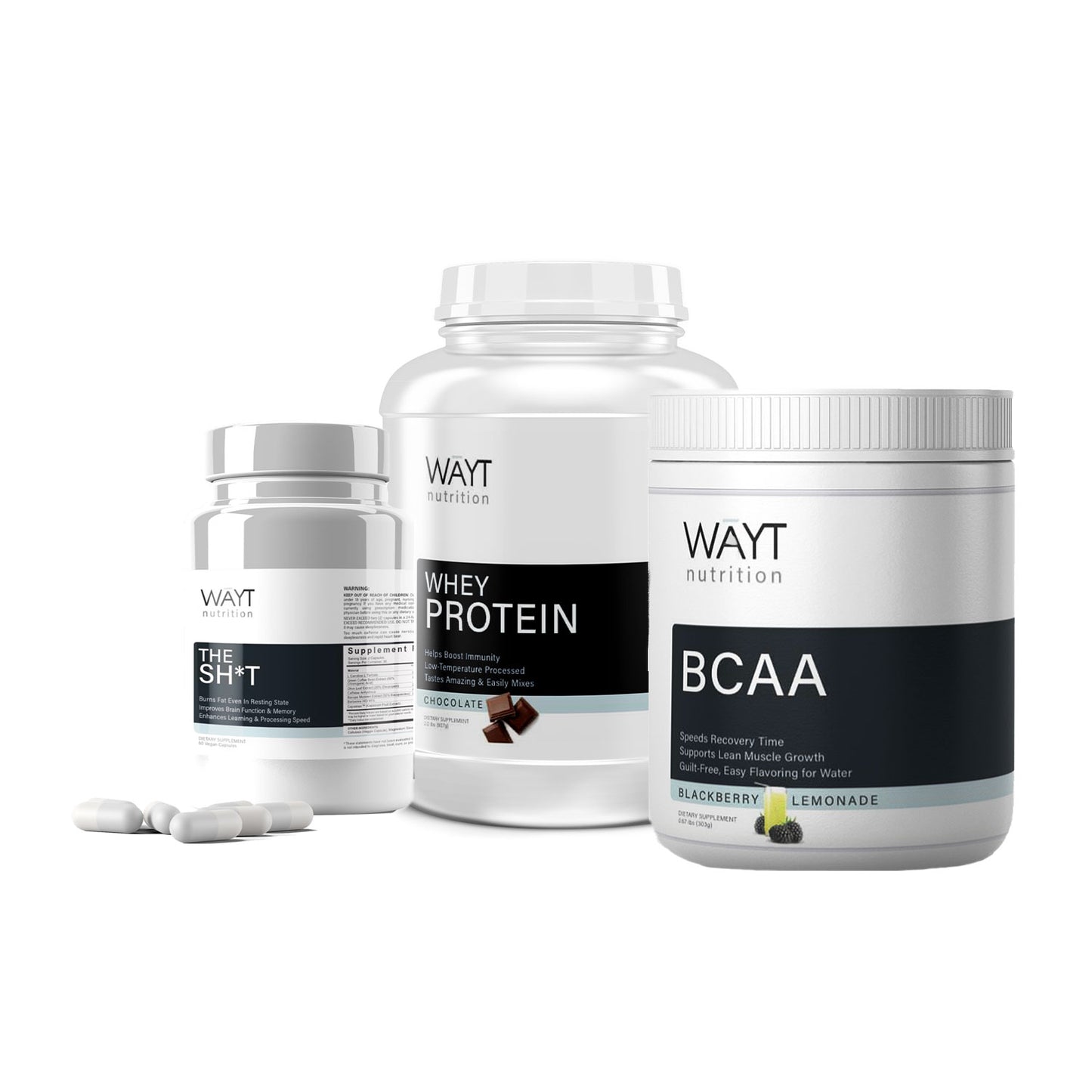 WaYT
Top notch! Probably the best tasting protein powder I have ever had and mixes easily too.
Easy!
This program makes it extremely easy to follow! Everything is laid out for you...all you have to do is follow it! I am using the exact "sample" menu, so there's no guess work on what I need to eat each day. Also, Coach Courtney has answered every question and has been a huge help!